Genetic identification of Plant
The recognized botanical species are over 250,000; many of these are used to produce food, food supplements, botanical extract, cosmetics through industrial process.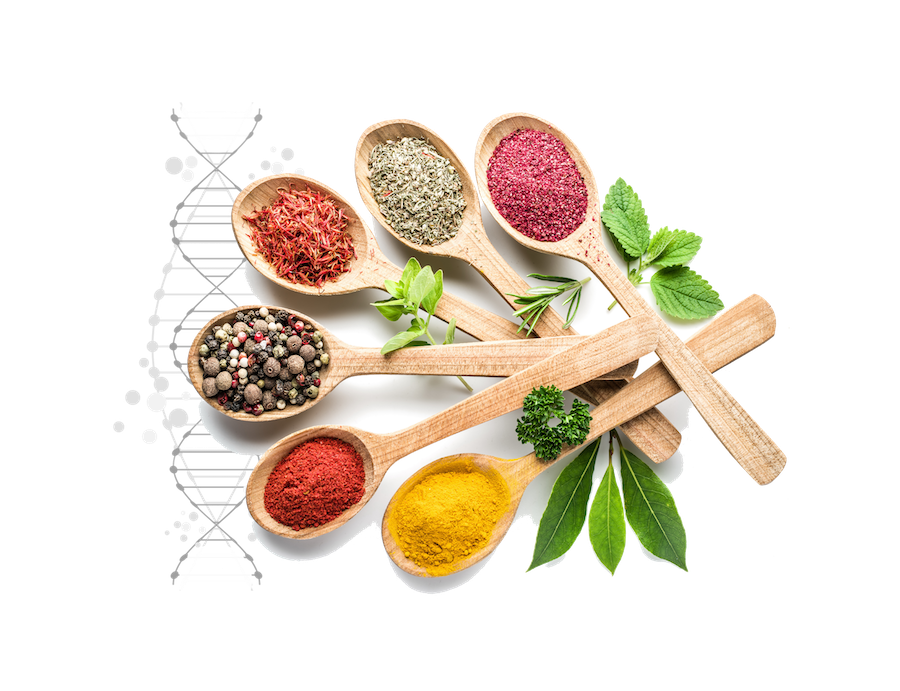 The genetic identification service provide by FEM2-Ambiente allows to recognize a species of interest although morphologically altered, to check the purity of a product and of an extract , to verify the composition of a mixture or of a processed matrix.
Analytical procedures
The procedure starts with the extraction of DNA from few milligrams of product and then it involves the subsequent analysis using DNA barcoding markers.
Once the analysis is completed, a detailed certificate for each production batch will be issued indicating the kind of genetic analysis performed and the obtained taxonomic identification of the species.
Applications
Certifying the genetic identity of a species (e.g. high-value species as saffron)
Protecting a species or a cultivar (e.g. a specie typical of a region)
Checking the purity or the composition of a complex matrix (e.g. in a herbal tea)
Optimizing the production cycle and the production yield (e.g excluding possible errors and fraud)
Conveying a positive message to the market concerning the purity and quality of products.
Technical information
The genetic identification service analyzes the rbcL and matk marker regions on the genome of the chloroplast and also other additional molecular markers as ITS2 and trnH-psbA.
The DNA sequences obtained will be used to recognize the species of interest through their comparison with those present in inner and international databases (BOLD e GenBank).